Ever thought about what Home Organization is?
How can you organize all the decluttered stuff in your home?
What sort of things are required to do so?
Well, this post will answer all of your questions and give you the top 5 products everyone should have for a well-organized house.

Organization is essential, whether it is for your home or office. Removing clutter can help you feel less stressed and help you keep your home running smoothly!

Here is a list of 5 products that will help you in achieving the goal of a well-organized home: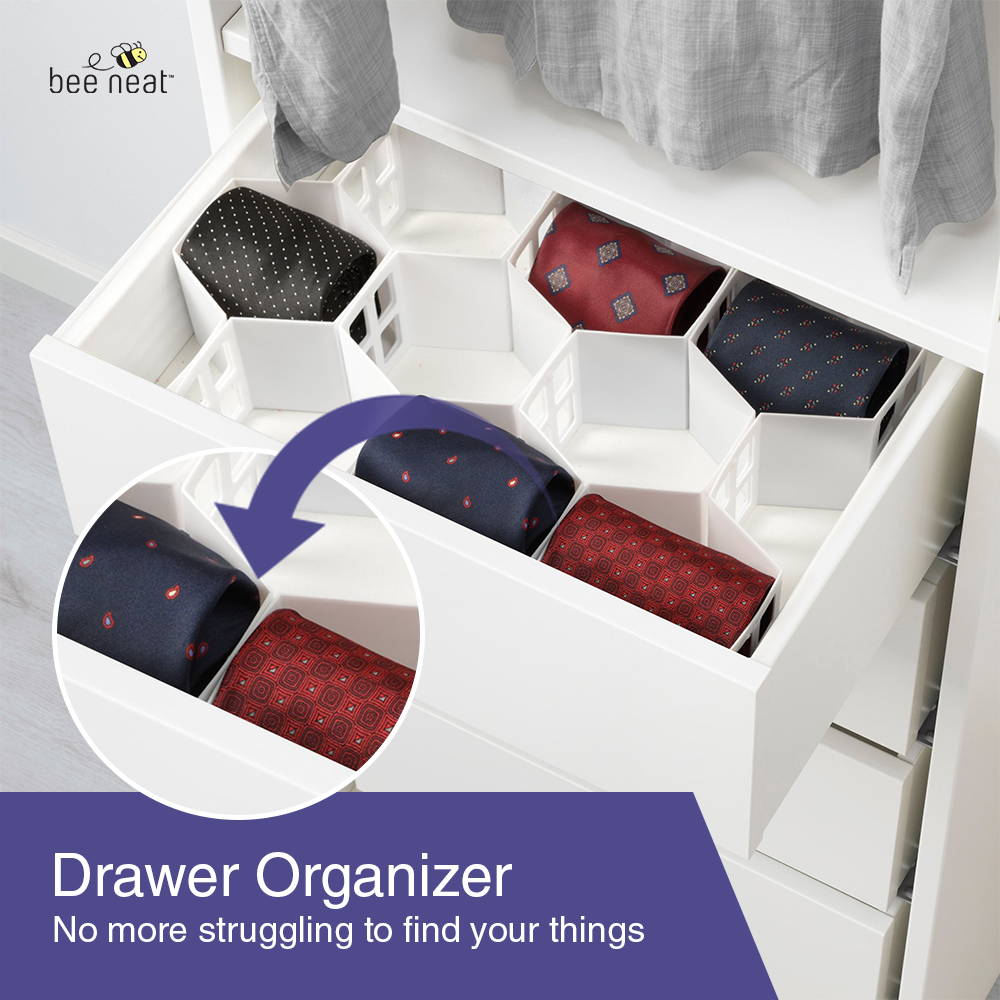 Drawer Organizer:
Tired of those messy drawers? Is it hard to find a matching pair of socks every time you open your drawer? Then this Drawer Organizer is the perfect solution for you. This product helps you declutter any drawers in your house. We know it is really difficult to find things from an unorganized drawer and it is even more irritating when you are already running late. So, no more struggling to find your things. Simply use this honeycomb organizer and store all your undergarments, socks, accessories, and more. Attractive and simple design to keep help find a place for all those little accessories, diapers, and socks; making calm out of the usual chaos!
Shelf Dividers:
Looking for a neat, attractive solution to declutter the inside of your closet? These Shelf Dividers offer an easy and effective organization solution. Keeping things organized removes mental fog and makes daily life a little easier. The stylish storage divider allows you to separate the large shelves and easily stack items such as clothing, towels, blankets, and linen into neatly stacked piles to increase storage space. Made of Acrylic material which is easier to clean and more durable than glass. Save the time and hassle of searching through the closet for desired clothes and accessories. Feel a sense of accomplishment with each closet you declutter!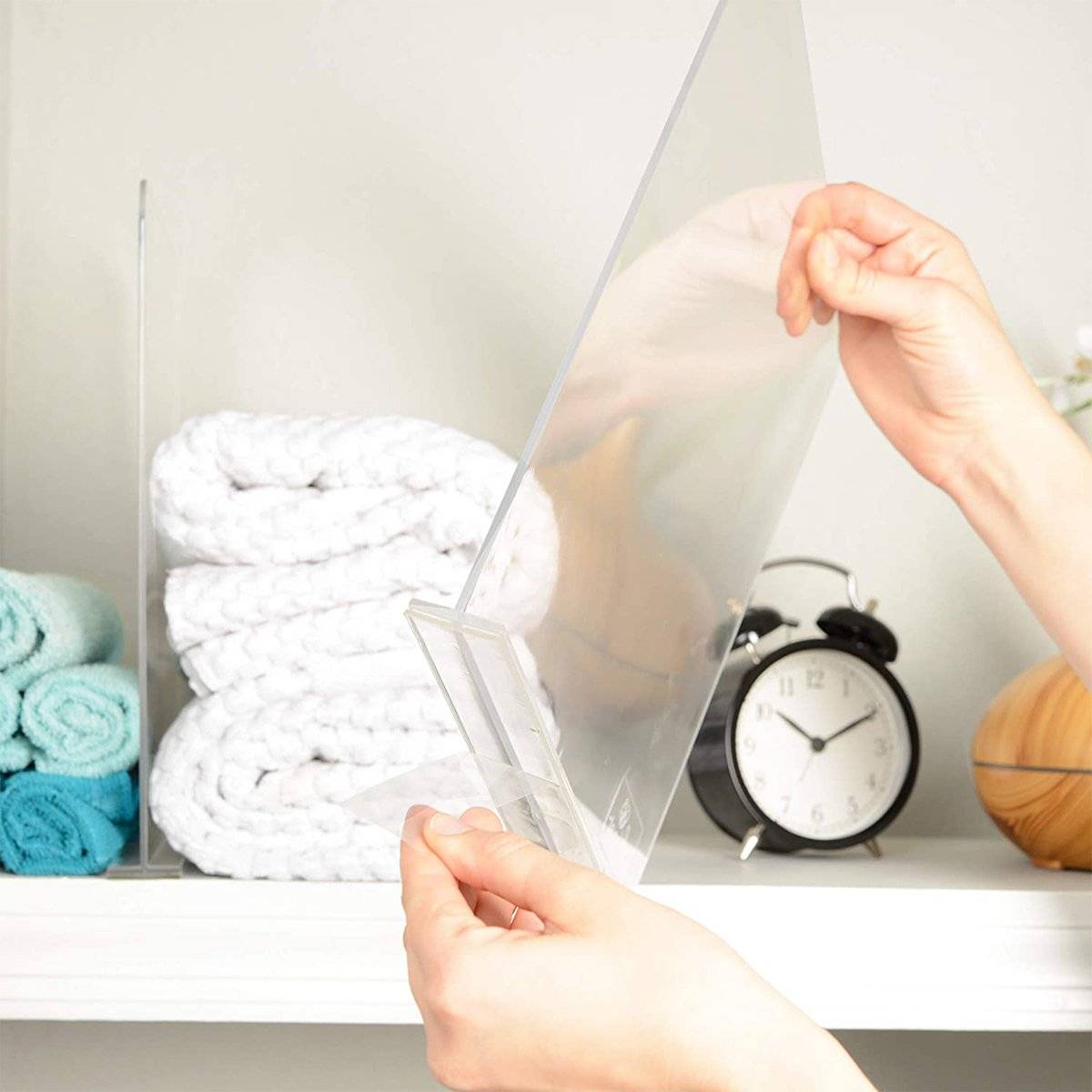 Battery Organizer:
Say goodbye to those messy drawers full of loose batteries and say hello to the tidy drawer with this amazing Battery Organizer. Easily assemble all your batteries and you can even test the batteries as it comes with a removable battery tester. The battery organizer can hold up to 114 batteries of different kinds such as AA, AAA, 9V, C, D,& Button Cell Batteries. Additionally, you can keep this organizer in the drawer or mount it on the wall with the included mounting hardware. So, no more hunting through drawers or different places to find the right battery and then not knowing if it is dead or not. Simply keep them well organized by using this amazing product.
Under-Sink Shelf Organizer:
Want to organize the most disorganized place in your home? The Under-sink - shelf organizer is the solution to your problem. This is great for you because now you won't have to waste time fighting with all the bottles and supplies that fill up your cabinet space. It's suitable for bathrooms, kitchens, and laundry rooms to help organize cleaning supplies, towels, brushes, and more. The trays are removable and washable, giving you a tidy home. A simple, yet customizable design lets you build an organized space around any odd shaped pipes so that you can reclaim all that extra cabinet space. This high functionality makes it to the list of must-haves in your house to keep it clean and well organized.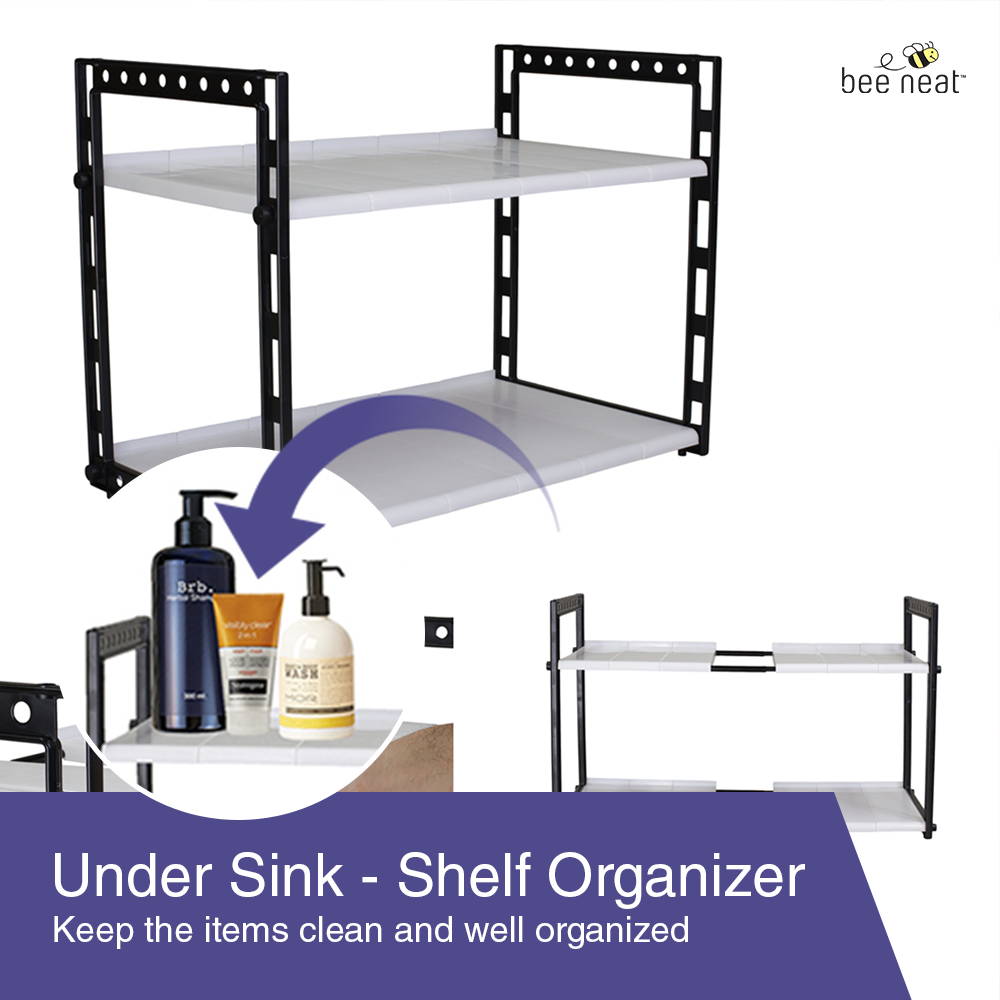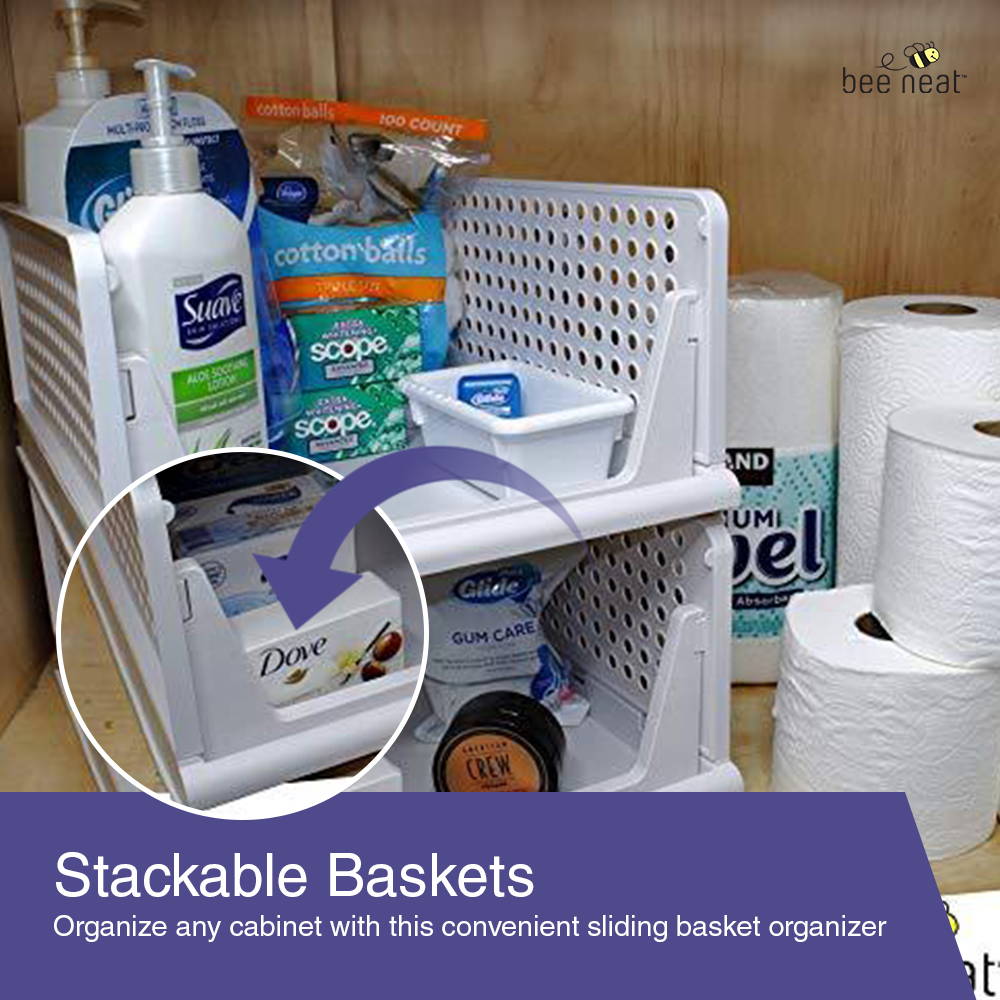 Stackable Baskets:
Time to organize any cabinet or room with this convenient, sliding basket organizer. Its design makes it perfect for the pantry, closet or on your countertop. Without any effort, retrieve any item at the back of the shelf. One thing's for sure, no matter how full your cabinet is, these Stackable Baskets Organizers will keep it neat and clean! Easy to assemble and save more space.